About Oxford Guardians
Oxford Guardians (OGs) is a small company set up in 2009 to support the needs of children and young people studying in the UK in the specific areas of welfare, education and personal development. Our children and young people are aged between 8-20 years old and study in boarding schools, independent day colleges and universities. 
Our purpose is to look after our children and young people during their studies so they can make the most of their time here in the UK. For this reason, we have local guardians who regularly visit and who also keep in touch with house parents, homestays and academic staff. In this way we hope to understand the needs of our children and young people and to support them. Our local guardians are often parents and teachers or care providers, with a lot of experience in looking after international students. Our homestay families are caring, kind and welcoming, and they offer a safe and secure environment where our young people can stay. 
Thank you Sarah and Sarah! Your services of Oxford Guardians made such a difference to my first two years in this country. I can't say thank you enough, for how much I have gained over the period. The services of Oxford Guardians were dedicated, personal and great. During school holiday, I usually stayed with my local guardian Sarah in London. It was an amazing experience to live with Sarah and it has been always amazing to be with Oxford Guardians. I strongly recommend Oxford Guardians to any parents or students looking for guardian services.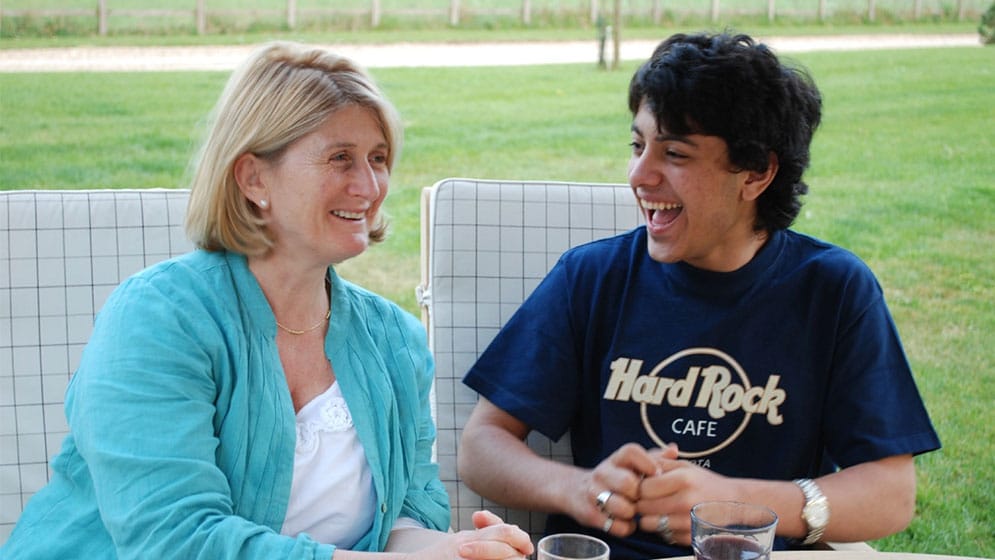 Our students come from all over the world, from countries as diverse as Brazil, Iran, China and South Africa. We have been guardians to children as young as 8, up to young adults at university. Most usually come to the UK at the start of a new stage of their education, in year 7 (post primary), year 9/10 (start of their GCSEs) or in year 12 (start of Sixth Form). Many will then progress onto university in the UK. So our students may come for a term or for 10 years! If they are under 14 they will usually study at a UK boarding school, if they are 14 and over they may study at a UK boarding school or an independent day school. Students in boarding school will often need somewhere to stay for their half terms, Easter holidays and for the more traditional boarding schools for their exeats (twice-termly weekend breaks) too. Students studying at Independent / International Day Schools and Colleges will need somewhere to stay for the whole duration of their studies. We help arrange these homestays, and help our students manage the challenging task of adapting to life in the UK and studying successfully in a new country.
Our children and young people have studied in many different schools all over the UK – from Battle Abbey School, famous for being on the site of the Battle of Hastings in 1066, to Eton in Windsor and Giggleswick in Yorkshire; and in many universities from Kent near London to Exeter in the beautiful south-west of England. A few examples of other specialised schools, that our students have attended, include: Chethams School of Music in Manchester, Queen Ethelburga's Collegiate in York, and Fulneck School in Leeds. All of these young people have had the support of a local guardian who has visited them regularly and supported them through their studies.
At its centre, in the middle of England, we are a small dedicated and inspirational team who want to make our children and young people happy and fulfilled – and we look forward to meeting you and your parents!